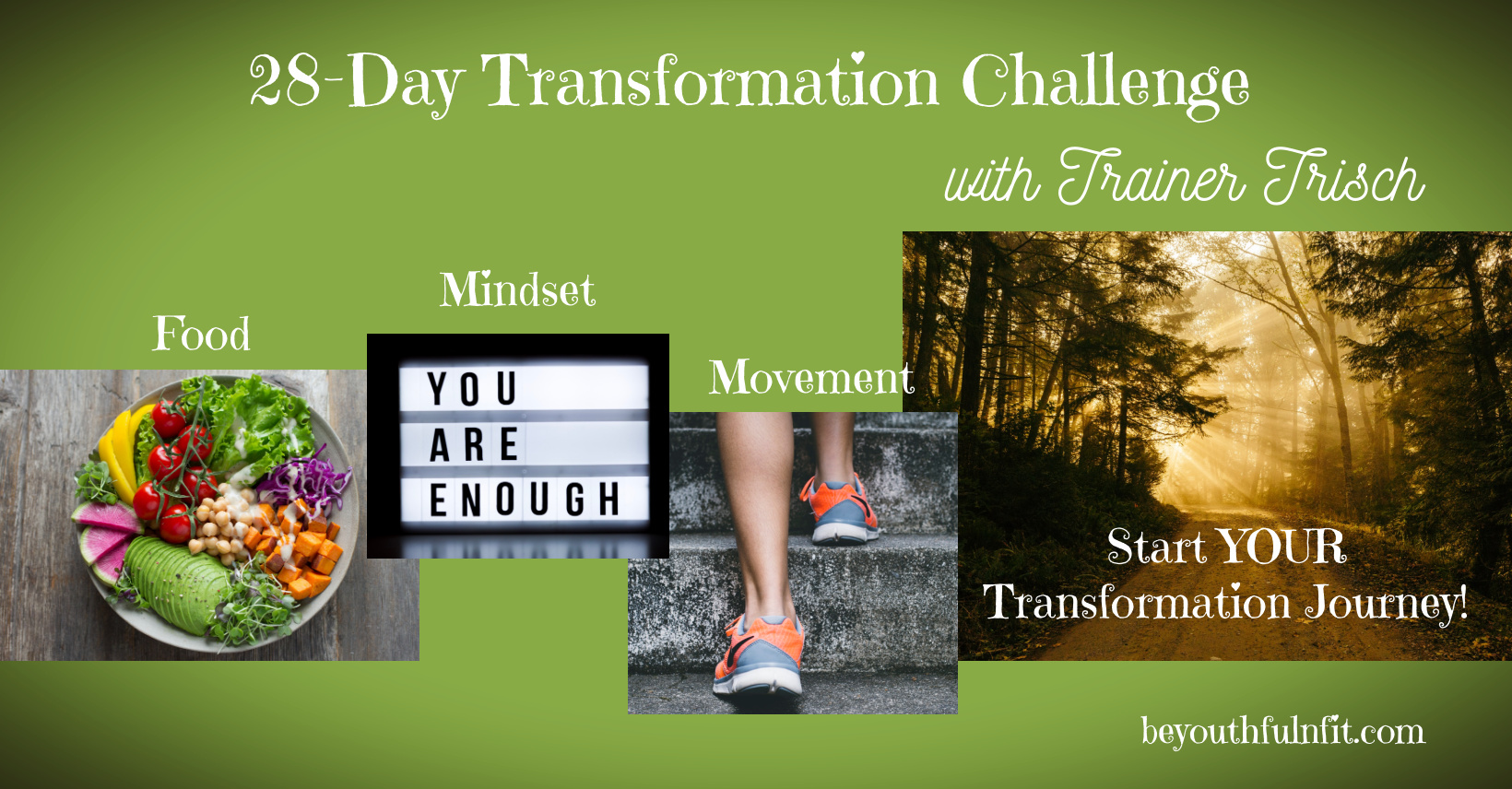 One of the surest ways to sabotage your healthy fitness goals is to try to change it ALL at once!
I recently listened to coaching that encouraged picking only THREE areas to set goals in. Only THREE?!?
After getting over the "I-don't-see-how-that-can-work" shock, I realized it really is sound advice. Trying to keep several plates spinning at once is the way to disaster–and a lot of broken china!!!
I understand overwhelm–especially when it comes to setting realistic fitness goals that still stretch you a bit. What workout should I do? If I only do 3 moves, which 3? Which healthy eating plan is best? How quickly can I get results? How often should I work out? Won't I lose momentum if I don't work out every day?
Before you know it, you've talked yourself out of doing anything! Or you get started, trying to do "all the things"–and… all the "plates" crash.
In my 28-Day Transformation Challenge, we're only going to focus on a few things. You'll create your own custom "challenge within a Challenge"!
Movement– Keeping it short and sweet! Each week there will be 1 stretch, 1 seated mini workout, 1 standing mini-workout, 1 sneaky fit. You get to choose from those which one(s) and how often.

4 Healthy Habits to choose from–choose just 1 or 2 to focus on throughout the Challenge

Mindset– We'll focus on small steps to shifting our mindsets so our beliefs and feelings don't sabotage our goals!*

Healthy Eating– Tried-and-true recipes my family loves–even my teenage boys! 😉
I will be your coach, helping you to pare down the steps to reach your short-term goal for this Challenge, and how it fits into your longer term goal for your overall fitness.
I'll also be your cheerleader! YES! We are going to CELEBRATE every small step and success!
We start next Monday, February 15 with a Kick-Off The Party Zoom Call at 8 pm EST! If you can't join just yet–no worries! You'll be able to sign up through next week and still get to view the Kick-Off Call in the course area. 🙂
I'll be participating and working towards my own fitness goals–we'll be a team holding each other accountable AND celebrating with each other along the way! 
You can register through Monday, February 22. Next week I will be focusing on setting goals, which will also be in the course area so you won't miss a thing! There is also a 2-payment option to help you jump right in!
After having "one of those weeks" that set me behind, I'm going to focus on setting goals this first week. So you actually get a FIVE week Challenge! 🙂
Simplicity, authenticity and accountability–3 keys for our transformational success! I'd love to have you join me! Check out the details at 28-Day Transformation Challenge page.
Any questions? Let me know in the comments below or use the Talk to Trisch tab and I'll get back to you as soon as possible!
*Mindset material will be faith-based.