I've been working on this for awhile, more fast and furiously the past week or so!  (Jessica has been helping a LOT, too!)
And we're still putting up the finishing decorations 😉 so please enjoy yourself and just dust off any falling leaves or dust!  😉
Since I am now officially a T-Tapp trainer, certified to teach/review both Total Workout and MORE, I wanted to get my website up and going.  I also wanted to get my "T-Tapp Tuesday" posts off of HomeSchoolBlogger due to the Google ads.  Seems they are not so "family-friendly" when I'm talking about exercise! :p
So now all my T-Tapp Tuesday/Workout Wednesday posts will actually be here, at my website!  If you're coming over from HSB, I will post a link so you know when I've posted something new here.
I'm still "under construction" here, as you might see if you look around a bit! 😉
As promised, there will be giveaways–for the next three weeks!
The first giveaway will be a T-Tapp Body Brush, cd of The Truth About Cellulite, and mini-bag of dead sea salt from T-Tapp!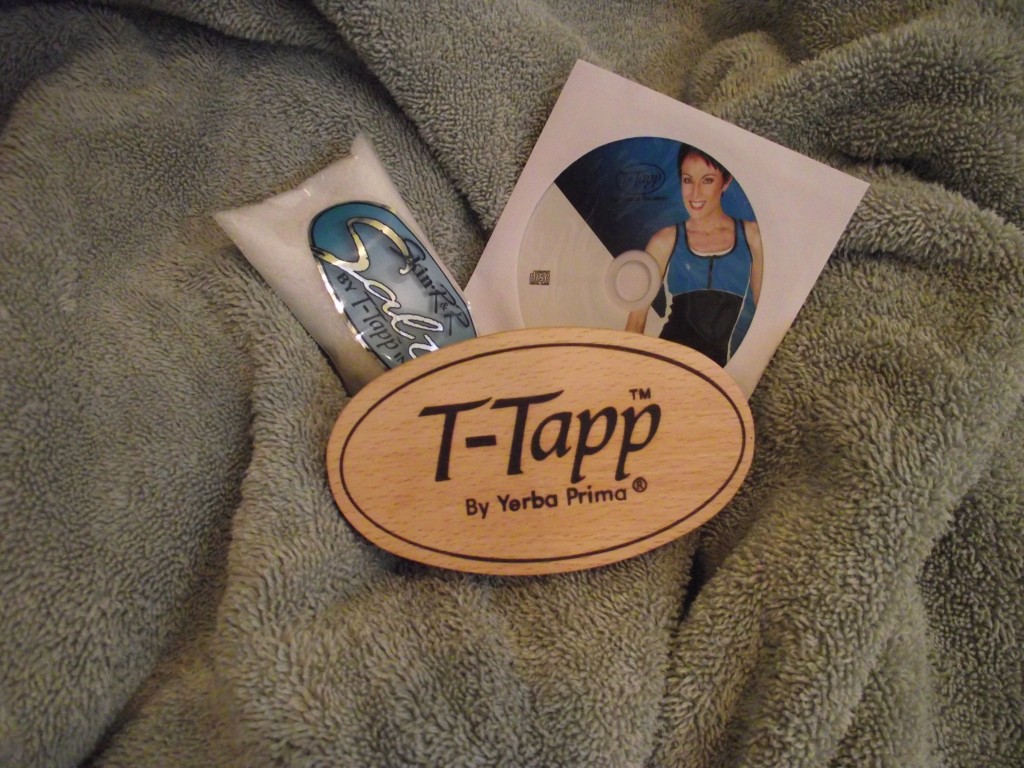 To enter this giveaway:
1. Blog it! Tweet it!  E-mail it!  Facebook it! Whatever-else-it! 🙂  If you can, leave a link!
2. Tell me what you like about the new website! (I'm so vain….  🙂
3. Tell me a positive statement about yourself and why you deserve this giveaway! (Your turn to be vain!)
4. Go to my Facebook page (yes, I succumbed!) and "like" Be Youthful 'n Fit!
5. Leave a comment telling what you like about T-Tapp or what you'd like to know, if you're new to it.
This giveaway will run until midnight next Tuesday, and Wednesday I'll announce the winner–along with the next giveaway!
Thanks for stopping by!