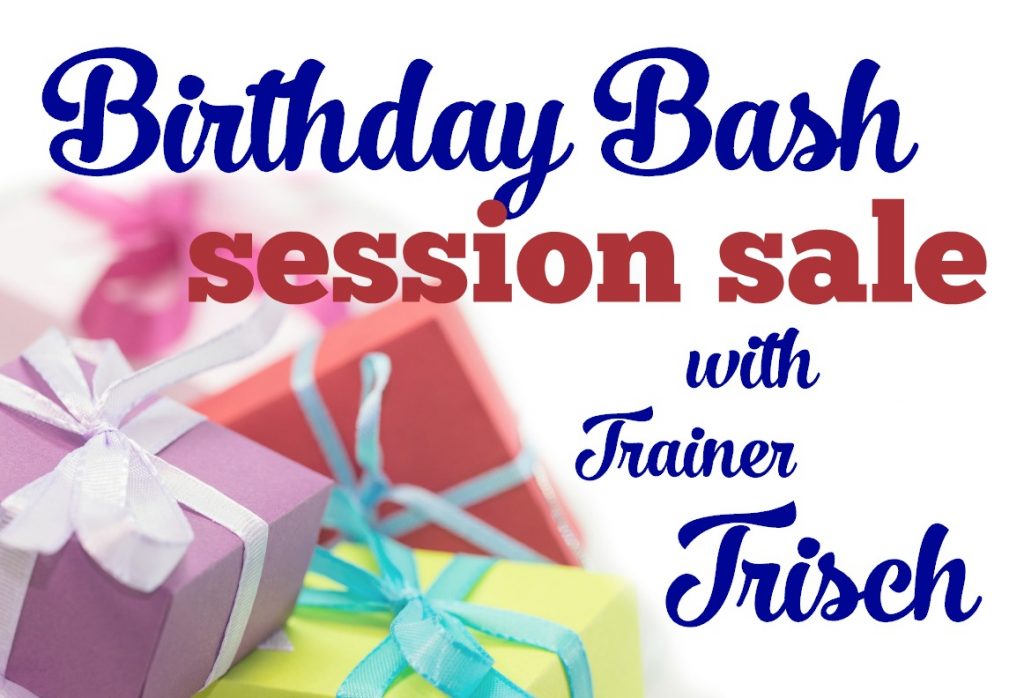 It's my birthday (tomorrow)–let's CELEBRATE!
All of these specials are through June, but there are a few EXTRA special deals for this weekend only! (Through Monday, June 18) And they are a GREAT way to keep your 60 Day Challenge momentum going!  (Don't forget to take your final pictures and measurements this weekend and submit with your essay by midnight Tuesday, June 19!)
Amazing Activation Tips— Since I was born on the 17th, just $17! 😉 This is for TWO months access! Learn how to set up the T-Tapp stance with the newer tips, including ankle activate and activate hips! If you purchase this weekend (June 15-18), you get a special unadvertised bonus! Be sure to forward your e-mail confirmation to me!
Beautiful Basics Video Class Packages–– EIGHT workouts to choose from! You'll get 9 recorded videos from classes I taught in my Beautiful YOU online program. Once you purchase, please forward me your confirmation e-mail and let me know what workout(s) you want for your classes! SPECIAL pricing this weekend, including an AMAZING price if you purchase TWO video class packages!
My e-book, Fatigued to FABULOUS is $15–$12 off regular price and $4 off the normal sale price!
Prefer one-on-one sessions? Check out my Birthday Bash Webcam Session Sale! For this weekend ONLY (June 15 through June 18) it's a BOGO sale! Buy one session (1 hour or 20 minute Mighty Mini) and get one FREE! After June 18 you still get a deal–buy TWO and get one FREE!
And while this isn't a "birthday sale", the early bird pricing is through June for the Fully Fit & Free Retreat on Lake Michigan. There is a 2-payment option, and choice of room is first-come, first-served! I'm really looking forward to pampering and encouraging everyone who comes! I want you to leave refreshed, refocused, and renewed!
Whether you are keeping momentum going or need to get motivated–live sessions, recorded classes and e-book (with TEN schedules included)–there's something for EVERYONE!
Ready to party?! 🙂