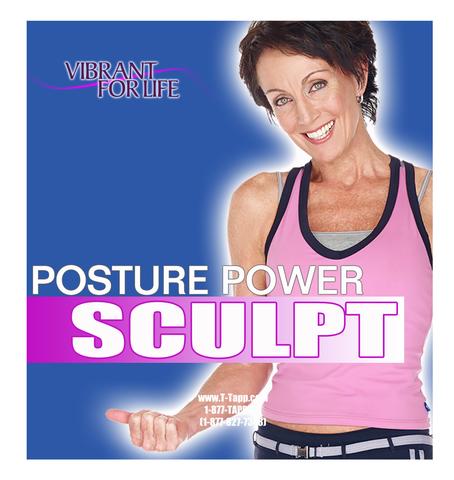 The 2017 T-Tapp Retreat was AWESOME as usual!  I typically don't lose much during the week of the Retreat and certifications-and sometimes not a lot when I come home, either. But I measured today to find 6 inches gone–one off my waist! I think everyone lost an inch at least off their waist and many lost more! All that fascia stretching from rib to hip paid off!
Today's Deep Discount Tuesday is a part of the Vibrant for Life packages that Public Broadcasting filmed at one of the retreats. It has only been available through PBS but today YOU can get Posture Power Sculpt and the Vibrant for Life documentary for less than half price!
I consider Posture Power Sculpt is a fusion of Senior Fit and Healthy Hormones, adding Balance, Posture Power sequence (great for arms!) and a newer move that works upper and lower body AND balance! Not having as many water breaks as Senior Fit makes it a bit more aerobic. The dvd has Broom 2 Live on the dvd, too! Lots of options to lose inches and sculpt your body!
The Vibrant for Life Documentary is chock full of information from Teresa, Mary Shomon and Dr. Sara Gottfried, plus interviews with many T-Tappers–information that will help you get those hormones in balance!
Regularly $65 you can get this set for $35 for Deep Discount Tuesday!
You can have your very own "mini Retreat" with this set! Grab some magnesium oil and soak your feet while watching parts of the documentary for a real treat!