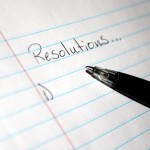 Here we are at the start of 2015!  Tomorrow is THE day to take your pictures and measurements and upload them to the Challenge Homepage for the 2015 T-Tapp 60 Day Challenge!  The Challenge is a great way to kick off consistency for your New Year fitness goals and there are 12 categories in both the Under 50 and 50 & Over categories!  Winners in each category will get to attend the 2015 T-Tapp Retreat, currently planned for August 6-9.
Need support? Schedules? Maybe a Skype session for a quick form check? How about attending a live event if you're near Zanesville, OH on January 24?!  Free help, low cost help and more specialized help is available!
First–How about FREE?!
Free is always nice, right?!  I help administrate the T-Tapp Support group on Facebook and you can join completely free! I do approve requests to join, but as long as your Facebook profile picture and cover photo look like a real person it's not usually a problem!  Just click on the name to take you there.
There is also the T-Tapp forum, which is full of great info.  There aren't any Challenge specific threads at this time, but you can certainly start one!   There are a lot of us on the 6 Weeks to a New You thread that are joining the Challenge and in between chatting about life we also post how we are doing.  You can join that thread anytime–don't feel you have to wait until the next 6 weeks cycle starts!
There is also the 60 Day Challenge with Jen and Renee Facebook group, headed up by trainers Jennifer Kent and Renee McLaughlin.  Looks like they will have weekly calls starting Monday night–and the special guest will be our very own Teresa Tapp!
Trainers Michelle Barbuto and Elizabeth Platt started their Be Well with Liz and Michelle page and will have calls on Tuesdays–and looks like Teresa will be joining them next week, too!  Both groups' calls will be recorded so even if you can't make the call live, you can still glean from them.
Next–Scheduling Help!
Sometimes the hardest thing is deciding what to do!  If you've chosen a workout-specific category for the Challenge (meaning you will only do the designated workout or workouts for the entire 60 days) that can help, but you still might need a little push in the right direction.
Sensational Schedules can help!  Sensational schedules are pre-made schedules for 8 different workouts with 3 different levels.  Level 1, the Works, is typically a full workout type schedule.  Level 2, Less Is More, is typically short workouts daily or every other day.  Level 3, Yes You Can, typically focuses on just 3 moves or 10 minutes or less each day.  The exception would be Senior Fit–due to being a longer workout (and some of that is the extra kicking out, water breaks and clap aways!) level 3 will be closer to 20 minutes.
There are different packages, depending on how many schedules you would like! 🙂   Often having laid out what to do can help you focus more on pushing play!
If you are looking for more individualized help with scheduling, I do offer that service–you can head over to my Training with Trisch page for more info.  There are also schedule options with the next item….
How About Some "Fabulocity"?!
WHAT in the world is that?!  Well, I made it up! 😀  Foundations for Fitness "Fabulocity" is an online class with 4 levels, from support only (no schedule) to levels with 2 or 4 pre-made schedules (same schedules to choose from that are in Sensational Schedules) to level 4 with a personalized, 2 month schedule.  There will be support via the private Facebook group, accountability, and teleconference calls.  Something for every budget!
Need a Little Form Help?
Skype training is a wonderful option if you don't live near a trainer to take advantage of private sessions or group classes!  And you have two options–Challenge Champions is a great sale on single sessions, and you save even more when you buy two or more!  Or if you just want a quick check that's even easier on the budget, check out Mighty Minis— a 20 minute Skype session for $25—but during the Challenge you can get second session FREE when you purchase one Mighty Mini!  That's just $12.50 per session!
Got Something I Can Do at My Own Pace?
As a matter of fact, I do!  Last September's Beautiful YOU class, featuring the new Brain-Body Fitness Floor, was my most popular class ever!  I realize not everyone could participate in the live class, so I created a 31 day e-course that you can start when you're ready and then focus on for a month!  30 days of tips and extra core focus and one day is a link to the teleconference call we had.  31 days of focus, encouragement and direction!  Check it out–Beautiful YOU E-Course
What Workout Is Beautiful YOU Doing this Month?
January's Beautiful YOU features Step It to the Max–-core cardio!  Registration will be up just a little longer before I close it to put up February's registration.  Next month we will be working on the original Total Workout!
Are You Going to Be in My Area This Year?!
Classes and clinics are so much fun–I love hands on! 🙂   You can keep an eye on my Training with Trisch page for new developments, but here are the definite events in my schedule so far:
January 24, 2015—January Jumpstart in White Cottage, OH    TWO sessions and GREAT pricing to get your New Year started off right!
March 27 & 28, 2015–Movement Momentum in Neosho, MO!  Two great sessions featuring Basic, sneaky fit and "Mommy Tummy" help on Friday night and Healthy Hormones with Senior Fit on Saturday morning.  Keep an eye on my Training with Trisch page for more details!
April 23-26, 2015–Be Beautiful Retreat in Rincon, GA!  Finalizing details on this one at New Ebenezer Retreat Center.
May 14-16, 2015—Be Beautiful Retreat in Andover, MA!   Looking forward to enjoying the lovely grounds of Rolling Ridge Retreat and Conference Center!
Photo courtesy: Photos Public Domain