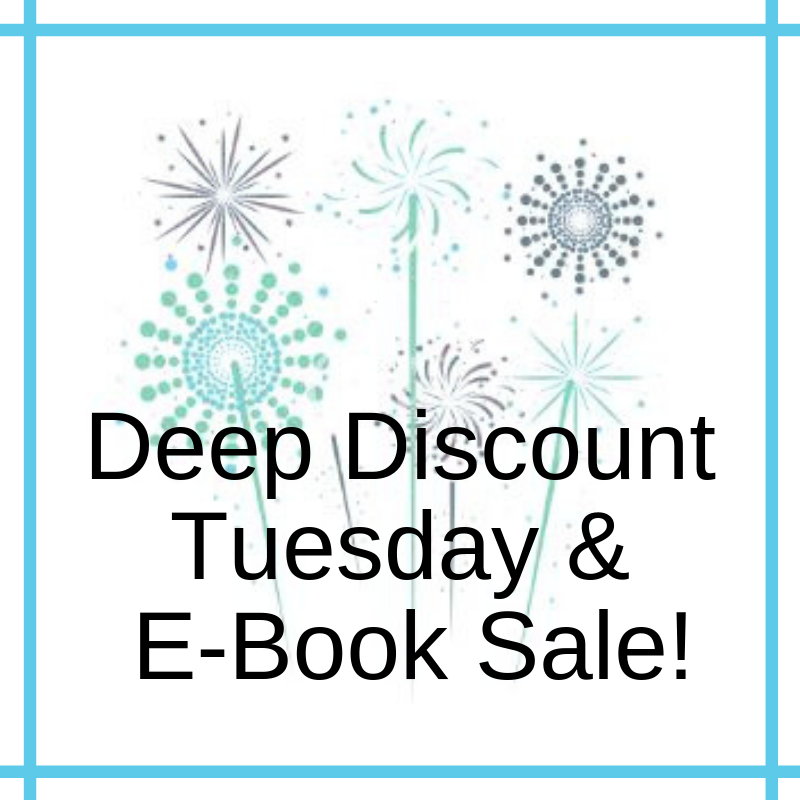 It's Deep Discount Tuesday time again!
I'm so excited to share that T-Tapp has released the NEW Pregnancy Fit workout!  This digital streaming workout has 4 workouts, an excellent instructional, bonus moves—even a guide for T-Tapping by trimester!  Pregnancy Fit was developed by Master Trainer Margaret Barry with Teresa Tapp when Margaret was expecting her first baby—she knows about all the stages of pregnancy and beyond!  You can celebrate and save $10 off the workout by using the code PREGOFIT (please type it in vs copy/paste).  Teresa was excited to produce and release this workout—it's a beautiful legacy of a beautiful woman who loved to help women through ALL the stages of life!
My Defeating Diastasis program is also open for registration—and I recently split it into 3 levels:
Level 1:  The first 13 lessons of the original 36-lesson program, paced a bit more slowly over 6 weeks.  If you like a slower pace and tend to get overwhelmed looking at the "unfinished" lessons, this is the level for you!
Level 2:  Short review of Level 1 (does not include all lessons) then picking up where Level 1 left off and easing you into standing moves and techniques.  30 lessons over 12 weeks.  I strongly advise you do Level 1 first, as it lays an excellent foundation.
Level 3: The entire program, 36 lessons released over 13 weeks.  The first 13 lessons are released over 5 weeks, then the remaining lessons are released more quickly so you can go through at your own pace.  If you like to have the entire picture and want flexibility in how you approach the program, this is your level!
All levels have an additional 6 weeks access after the last lesson, so you have plenty of time to go back over the video lessons.  You can download all written material, including schedules to rotate through the techniques as well as easing back into workouts.
I ran a free 14 day challenge in April and after just 2 weeks doing ONE technique, ladies saw some gap closure, some lost inches (one lost 3 inches off her waist!) and many reported more core awareness! They were also surprised how sore their abs were after doing this simple technique just a few times!
You can also save $10 off any level of Defeating Diastasis by using the code PREGOFIT!
NEW B12 COMPLETE!
I'm also super excited to try the new B12 Complete! 
It has two forms of B12 and folate that are more easily absorbed, especially for those with the MTHFR mutation.  Deep Discount Tuesday price is $8 off–I can't wait to try it!
Adrenal Health
Gaia Herbs for Adrenal health are on sale, too!  You can start with Adrenal Health Jump Start for 6-8 weeks to help strengthen your adrenals, then transition to the Adrenal Health Liquid Phyto Caps.  You can also use the Adrenal Health Nightly Restore to help your body in its healing process.  I plan to add the Nightly Restore to my protocol to help nourish my adrenals even more—while I sleep!
Also, Gaia Herbs Turmeric Supreme is also on sale!  Turmeric is a great herb to help the body reduce inflammation.  I haven't used Gaia Herbs turmeric yet, but I do know even adding turmeric to my daily broth makes a big difference!
All these Gaia Herbs products are $5 off for Deep Discount Tuesday!
Grapefruit Essential Oil is also on sale for only $10! (Normally $15)  I love this in my water, and I add it to my lotion to help as a lymphatic stimulant (and yes, I notice a slight reduction of cellulite when I use it faithfully with dead sea mineral salt!).
I'm also having a "Birthday Bash Bundle", which includes 4 of my recorded class packages!  I am also having a SALE on my e-book, Fatigued to FABULOUS — $17 off the regular price of $27!  YES! Only $10 for the month of June!
Whew! This is one JAM packed Deep Discount Tuesday!
One last VERY important thing—
The final Safety Harbor T-Tapp Retreat will be August 1-4, 2019. Now, this is only the final retreat at this location—not the final retreat ever!  It will be a beautiful tribute to Teresa, there will be workouts taught by various amazing trainers (including me!) and it culminates in a visit to Teresa's favorite place that she called "Heaven on Earth", their ranch outside Tampa.  Check out the details—there are lots of options to help make it doable to attend.
If you can't make the Safety Harbor Retreat, I am holding another Fully Fit & Free Weekend Retreat on Lake Michigan near New Buffalo, MI, October 3-6, 2019.  It's smaller and more intimate, mixing fun, fitness, good food, new friendships and faith-based encouragement in one amazing weekend of pampering and connection!
I hope to see you at one of the retreats!
P.S. Check out my YouTube channel for some helpful T-Tapp tips and tricks!